Quick and simple album reviews by The Prog Yak. No wordy or puffery reviews, just a simple score from 1 to 5 yaks! Have an album you'd like The Yak to review? Email The Yak.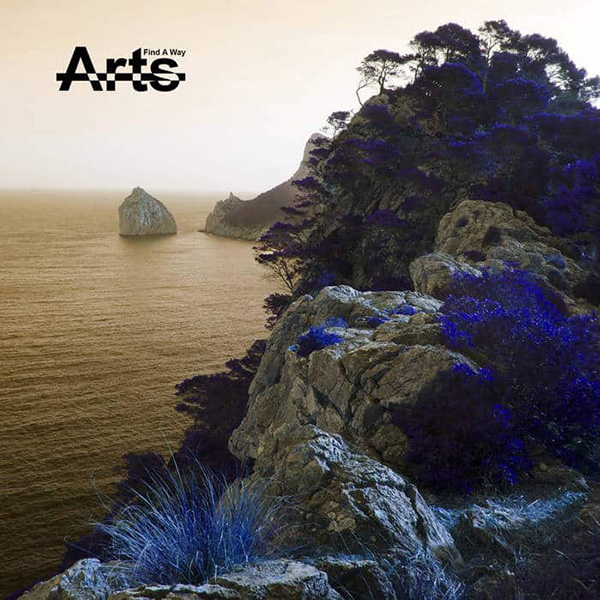 Find a Way, the debut release from the Swedish band Arts, is another excellent album that we unfortunately only discovered after publishing our Top 25 Prog Albums for 2021. Had we known of it sooner, it likely would have made our Top 25 cut, but has been added to the Honorable Mention list.

It's been a long journey for this band and album. The band started forming and gigging way back in 2008, and after personnel changes, hiatuses, and reformations, the band has finally come out with this debut album. For us, this was a very pleasant surprise of a band that was nowhere on our radar, but we think they're off to a good start, even if it's one that took 13 years!

Arts is a subtle, restrained prog band with lots of organ and guitar and a throw-back sound, similar to the early work of classic prog bands like Eloy, Wishbone Ash, and Uriah Heep. Clean, simple, and not over-produced. You won't find any hard-core shredding here. The beauty of their music comes from the simplicity that each part plays, producing a sound that is melodic and very pleasing to the ear. The occasional detour into smooth jazz is particularly interesting. Even though the band remains firmly in their lane, there is plenty of variety to be had, so at only 44 minutes it's not an album you'll get bored with quickly. The album has excellent flow, with all strong tracks, no skipping required.

The fidelity is solid, particularly for a debut album. Sounds great in headphones, always smooth, never harsh.

Some prog bands and music are best appreciated in the context of the gap they fill for the genre. Arts truly does slide in nicely with the landscape of prog, taking a place that is all their own. This is particularly important to us here as we program ProgCharts Radio. We have happily added several of the tracks from Find a Way into ProgCharts Radio's rotation. These songs cleanse the prog pallet nicely. You almost appreciate these songs more when listened to in this way, so be sure and tune into ProgCharts Radio to hear what we mean.

I look forward to hearing where this band will go next. I wouldn't mind hearing them kick it into high gear just a bit more next time, but for now, with their freshman album, the chill vibe really works. Hopefully we don't need to wait 13 years to hear from them again!
Psychedelic Rendezvous, In Search of Ignorance, Blind Alley, Try to Be You, Yearning